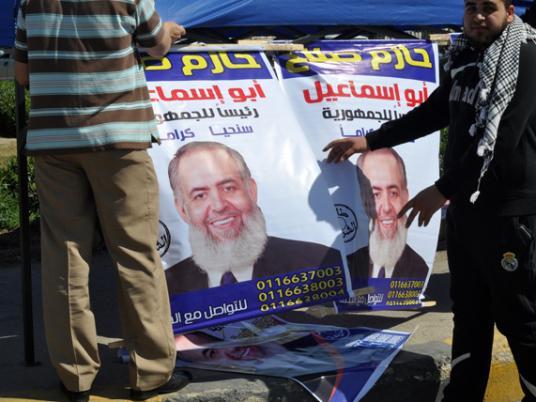 Sources at the Muslim Brotherhood told Al-Masry Al-Youm Monday that the group is holding daily meetings with the leaders of the Freedom and Justice Party to arrive at a final position on the presidential elections.
Speaking on condition of anonymity, the sources said those meetings were in response to the younger members of the group supporting the candidacy of Abdel Moneim Abouel Fotouh, a former leading figure of the group who is not favored by its leaders.
The sources also said the group rejected the nomination of Deputy Supreme Guide Khairat al-Shater as it had pledged not to field any member in the elections.
They added that the group does not intend to fire the supporters of Abouel Fotouh but would still take disciplinary action against them.
MP Wahid Abdel Meguid, MP, General Coordinator of the Democratic Alliance that is led by the FJP, said 30 members of the Alliance have signed in support of Abouel Fotouh, while no FJP members did.