By: Amany Moussa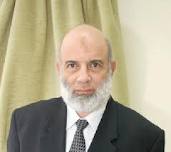 The Attorney General was reported against Sheik Wagdy Ghoneim for a YouTube video showing him insulting the Pope Shenouda after his death and describing it as "Perishing of the head of infidelity" which is considered offensive for the late Pope and his children of the Copts as well as all over the world.
The lawyers Said Fayez, Sarwat Bakheet, and Nabil Ghobrial expressed in the report their resentment over the words of Sheik Ghoneim, objecting that he shouldn't even be called as Sheik for he misses the wisdom of the elderly.

They said that Ghoneim has defamed Christianity and offended Christians not taking into considerations the feelings of the Egyptians and especially the Copts after the death of a great religion figure that was known for his patriotism, and they asked that he should be judged on his words.