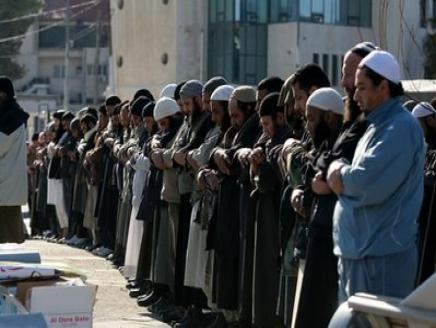 Authorities referred the Salafi NGO Ansar al-Sunnah to investigation by the Public Funds Prosecution over charges of embezzlement and illegally receiving foreign funding, judicial sources told privately owned Al-Tahrir newspaper Tuesday.
Last September, police raided 17 NGO offices, including several US-based pro-democracy groups. The government said at the time that the raid was part of wider probe into the massive amounts of illegal funds pouring into the country following the ouster of the former President Hosni Mubarak last year.
Investigating judges eventually ordered 43 activists to trial. All were charged with receiving foreign funds and seeking to stir unrest in the country.
While Ansar al-Sunnah was one of the NGOs accused by government officials in December of receiving huge funding from Gulf countries, none of its members were named in the criminal investigation.
According to Al-Tahrir, the judicial investigation found that Ansar al-Sunnah has received a total of LE223 million from NGOs based in Kuwait, the United Arab Emirates and Qatar since January 2011.
Ansar al-Sunnah has failed to supply information on how the money was spent, the sources added.
The judicial source told Al-Tahrir that Ansar al-Sunnah's Gulf sponsors were described by the National Security Agency as "religious extremists."
Ansar al-Sunnah's ideology does not condone violence, and it has not been held responsible for any violent attacks in Egypt.
The group is one of the oldest Salafi NGOs operating in Egypt. It was established in 1926 as a forum to challenge the conventions of Shia Islam and to provide basic services to poor Muslims. The group is unrelated to the Iraqi terrorist group of the same name.
Al-Tahrir, however, quoted sources from the Public Funds Prosecution as denying they had received Ansar al-Sunnah's criminal dossier and that the case is in the hands of the investigating judge.