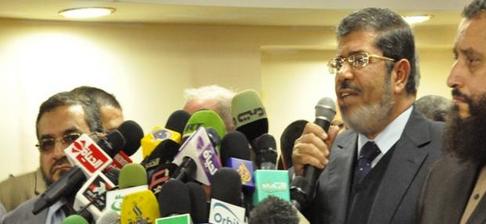 The Muslim Brotherhood's Freedom and Justice Party has begun consultations with certain parties with a view to forming a coalition government, said Farid Ismail, the deputy for Parliament's Defense and National Security Committee.
Ismail, who denied having communicated with the Supreme Council of the Armed Forces on the subject, said Parliament is generally inclined to reject the government statement delivered by the military-appointed prime minister, Kamal al-Ganzouri, in late February.
The statement did not measure up to expectations, he said, adding that the People's Assembly intends to begin procedures to withdraw confidence in the government on 11 March.
In February, the FJP offered to form a coalition government in coordination with other political powers after Ganzouri's cabinet came under intense fire following the latter's first government statement.
Many observers and politicians said the statement failed to address a number of pressing issues.
Ismail said Parliament will withdraw confidence in the government but, in keeping with the Constitutional Declaration, the ruling SCAF will have to make the decision to dismiss the government.
"Then the SCAF will assign the majority party the task of forming the government, for which the party is ready," he said.
However, Salafi-led Nour Party spokesperson Mohamed Nour called for holding Ganzouri's cabinet accountable before taking action to remove it.
"We have not had formal communications with the Brotherhood concerning the government. We warn their party against taking a decision to bring down the government before holding it accountable," he said.
Officials from the Free Egyptians, Wasat, Adl, Hadara and Social Democratic parties said they support the Brotherhood's initiative to form a coalition government, while the Nour and Tagammu parties announced their rejection of the move.