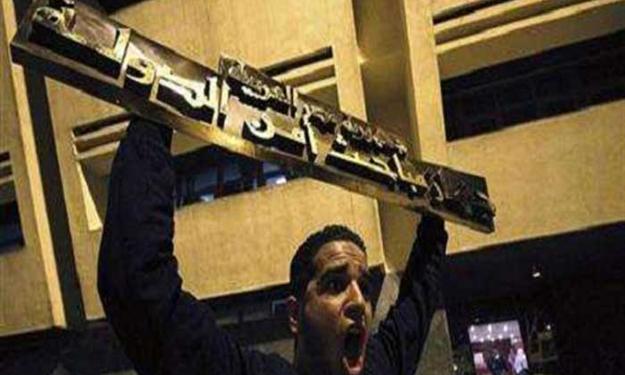 The Salafi Front in Egypt has called on Egyptians to demonstrate in front of Parliament on Monday at 4 pm in remembrance of the dissolution of the State Security Investigation Services.
The front said in a statement that the dissolution was only "formal" because it was replaced by the National Security Agency, which has the same practices.
Former Interior Minister Mansour al-Essawy disbanded State Security last March and replaced it with the agency.
Many Egyptians viewed State Security as a tool used by former President Hosni Mubarak's regime to persecute political activists and opponents. The security authority faced accusations of human rights violations against its detainees.
The Salafi Front also demanded an immediate release of all political prisoners who have had unfair rulings issued by military and State Security courts against them.
The group also called for an end to military trials against civilians and the release of all detainees held since the start of the 25 January revolution.
Its statement demanded the release of Egyptians imprisoned all over the world, especially in Saudi Arabia and the US, which have the largest numbers of Egyptian prisoners.
They also named Omar Abdel Rahman, who was sentenced to life in prison almost 19 years ago for involvement in terrorist acts.
The statement also urged authorities to lift bans on Egyptians who are not allowed to return to Egypt.