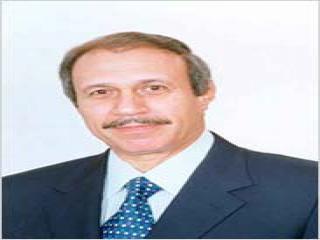 Conflicting reports as to whether or not the Interior Minister has banned family visits to prisoners on the first and second day of the Eid el-Adha holiday have emerged recently, with families and a human rights center affiliated with the Muslim Brotherhood opposition movement confirming the ban and the ministry denying it.
The Sawasiya Center, chaired by brotherhood chief lawyer Abdel Moneim Abdel Maqsoud, said in a press release Wednesday that Interior Minister Habib el-Adly was behind the decision. Describing the punitive ban as "unprecedented," the center went on to assert that the move represented a violation of Egypt's prison law.
It remains unclear, however, as to whether the restriction -- if it has, in fact, been put into effect -- applies to all prisoners, or if it is unique to Islamist detainees. Abdel Maqsoud could not be reached for comment.
"This decision is excessive; it was made out of a desire to ruin the merriment of hundreds of families that want to see their loved ones on this blessed day," read the Sawasiya statement. It went on to call on el-Adly to withdraw the decision and allow prisoners to receive visitors throughout the four-day holiday. According to brotherhood sources, around 217 of its members are currently languishing in prison or are in police custody.
The son of one high-profile brotherhood prisoner currently serving a seven-year jail sentence told Al-Masry Al-Youm that he and other prisoners' relatives had been informed by authorities two days earlier that they could not visit their jailed relatives during Eid, particularly on the feast's first day. Fearing reprisal by the government, he spoke on condition of anonymity.
Mamdouh Ismail, a lawyer who frequently represents Islamists, said he had recently received telephone calls from grief-stricken families that said they had also been denied visits to their jailed loved ones. He went on to explain that members of "subversive" Islamic groups, along with Islamists charged in terrorism cases, did not enjoy full visitation rights due to certain "security measures," but that the Eid holiday was generally considered an exception to the rule.
The Interior Ministry, however, has denied these assertions.
"We have allowed visits this Wednesday and Thursday and every single prisoner is entitled to this," said Brigadier-General Hani Abdel Latif at the ministry's public relations office. "And Islamists are like any other prisoners. I don't understand what the lawyer [Ismail] means by 'security measures.' This is not true."
Families of prisoners generally must apply for permits, sometimes through their lawyers, several days in advance of a jail visit. Reports have emerged, however, of families being barred entry -- often after traveling for hours to meet locked-up relatives -- despite having obtained the necessary permission.
In 2005, three prisoners -- held for alleged participation in the 2004 Sinai bombings targeting tourist facilities -- tried to escape, after which security around Islamist prisoners was significantly tightened. In some instances, they were even denied access to their own lawyers. The following year, Arabic-language news source Arabiya Online reported that prisoners held in the notorious Abu Za'bal and el-Wadi el-Gedid prison camps had gone on a hunger strike to protest a ban on family visits.
This year, said the son of the jailed brotherhood leader, has been no different -- despite the ministry's denials.
"Our families have already been unfairly tried in a military court and my father is serving a seven-year sentence," he said. "Denying them holiday visits is nothing compared to this, nor is it surprising. This is a country without laws."
"We only want to visit them to raise their spirits," he added. "But even this small request has been rejected.