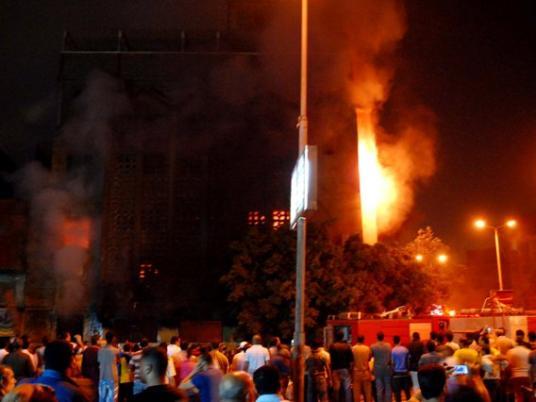 Attorney General Abdel Meguid Mahmoud referred 48 suspects connected with the sectarian violence that occurred in Imbaba in early May to the State Security Supreme Court.
They are charged with murder, attempted murder, endangering public security, causing sectarian strife, and deliberately setting a church on fire, in addition to possessing firearms and ammunition without a license.
Counsel Adel al-Saeed, the General Prosecution's spokesperson, said the military prosecution investigated the case and ordered that the suspects be tried. Twenty-two of the defendants are detained, but the rest are fugitive.
He said the attorney general asked the appeal court to set a date to start proceedings.
Saeed said that the incident goes back to 7 May when a mob of Muslim citizens gathered in front of Nour al-Habib mosque in the Cairo district of Imbaba, allegedly to free the wife of defendant Yassin Thabet Anwar. She was rumored to be held by a nearby church.
Security authorities asked the mob to disperse after a clergyman agreed to search, along with some of the crowd, for the woman, but the crowd did not comply. Rumors spread that a Muslim mob was storming the church, so a Christian mob gathered, armed with rifles and pistols. The resulting violence caused 12 deaths and 52 injuries, from both sides.
Another rumor that Muslim cleric was killed spread, resulting in another group of Muslims breaking into the Virgin Mary Church and setting it ablaze, which killed a person inside the church.