Rimon Saleh Adly Abdullah is a young doctor from the town of Maragha in Sohag, Upper Egypt. Abdullah earned a degree in medicine from Sohag University in September 2004; he graduated with a general grade of "Very Good, with honours" and was one of the top students in his class. When his two-year internship was concluded in 2006, Abdullah was appointed resident doctor in Sohag Teaching Hospital until March 2008 after which period he was entitled—according the university regulation law—to be appointed as an instructor. He was not appointed, however, while two others of his colleagues who had graduated with the same grade but lower scores were appointed. The motion was in flagrant contradiction to the law which clearly states that if graduates have the same grades the one with the higher score would be appointed.
Mr Abdullah's predicament is an old one. Universities, and especially medical schools, in Egypt are notorious for waiving scholastic excellence as the sole measure for graduates to qualify for appointments. Discriminatory criteria, among which religion ran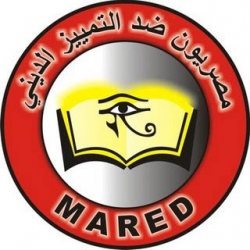 ks high, and favouritism are the deciding factors as far as appointments are concerned. The issue has long been placed on hold; no-one appears to be interested in confronting it despite the deafening official din about reforming the educational institution. Sadly, all the talk about reform does not even come near the root cause of the problems.
I went through the file sent to me by Mr Abdullah very carefully. I have three remarks.
First, Mr Abdullah's file includes no indication of his having taken any action to protest the injustice he was subjected to or to regain his right. Many others who at some point or another found themselves in Mr Abdullah's shoes took their cases to court and were able to regain their rights. Although it stands to reason that Mr Abdullah should first attempt to put his case before the dean or the university president, the facts on the ground indicate that this would be an arduous process that would finally lead to nowhere. Bitter experience has proved that the members of faculty and staff stick to one another and support each other no matter how unjust the situation, while the Ministry of Higher Education refrains from any intervention under the pretext of "the independence of the universities". Young graduates end up bitterly disillusioned, having been very rudely awakened from their rosy dreams of scientific and moral integrity in the world of academia.
Second, I was piqued by Mr Abdullah's grades throughout his years in medical school. Like so many others, the young man started off with grades of "Excellent" throughout his first four years—those which play no part in competing for after-graduation privileges. During the last three years however, the "Excellent" grades dropped to "Very Good" or "Good", especially in topics from whose specialisation Copts are normally excluded such as Gynaecology. The situation is all too common and has earned such notoriety that it is often said that Coptic students start their university years with flying colours then progressively gain stupidity.
Third, I observed that the Decision no. 115 dated 23 March 2008 issued by the appointments department of Sohag University included 23 appointments to the post of instructor. Only one was a Copt; this was John Shaker Labib Roufail who was appointed to the Neurosurgery department. It stunned me to learn that the instructor's monthly pay amounted to a mere EGP48.00, a sum which would barely buy a chicken. I have no comment; I am speechless. If this is among the best opportunities our best and brightest can seize, how can we expect them to excel or distinguish themselves in their work, let alone enjoy it or be loyal to it?