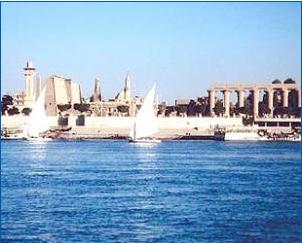 The overwhelming majority of Nile Basin countries in east Africa, including Kenya, decided to sign a new treaty that governs the future usage of the Nile River, which the Egyptian Government has rejected. According to Kenyan media, most Kenyans want Egypt to buy water from Kenya and other downstream states if Cairo seeks to continue benefiting from the Nile.
Seven of the nine riparian countries will ink the new agreement on May 14, which will replace the old 1929 and 1959 pacts crafted by Egypt and colonial powers without the participation of most Nile nations.
Kenyans who noted the current row between Egypt and the seven nations suggested that the seven downstream nations buy oil from Egypt and Sudan. Since the seven east African countries are paying for Oil, they said Egypt and Sudan should start paying for water as both Oil and water are natural resources of the respective nations.
Other Kenyans said Egypt, a mainly desert country, would need to purchase food and hydro energy from Kenya, Ethiopia and other countries which are the sources of the Nile.
According to Kenyan analysts, fair trade and agreements between Egypt and other Nile basin nations would drastically reduce the likelihood of conflict in the region.